The Shared Journey Fertility Program™ is a highly effective natural program to increase reproductive health. In September 2012 Dr Jennifer Merciér, innovator of Merciér Therapy, completed a 4-year, evidenced-based study that demonstrates an 83% pregnancy success rate within one year of finishing the Merciér Therapy Shared Journey Fertility ™ 6-week program.​

Click here

for research abstract on

Merciér Therapy

---

---

REGULATE YOUR MENSTRUAL CYCLE

IMPROVE QUALITY OF EGGS

INCREASE UTERINE BLOOD FLOW AND LINING

IMPROVE SPERM QUALITY AND QUANTITY

REDUCE STRESS, FEEL EMOTIONALLY EMPOWERED

IMPROVES IVF, IUI OUTCOMES

​Support yourself before IVF, IUI cycle

You can choose to do the program as a stand alone regime or as a way to help increase the chances of a successful IUI or IVF cycle. This program requires a minimum of 3 months commitment prior to IVF or IUI cycle. Our work is completed before you start any medications.

---

Please contact

Laura McCorkle, LMT for an initial consultation to see if the Shared Journey Fertility Program™ is right for you.

Email: fertileconnection@gmail.com
​​ Laura McCorkle (503) 201 8333
---

*Disclaimer:
The Shared Journey Fertility Program™ provides information regarding Herbs, Nutritional Supplements, Botanicals and Other Products, services and therapies both conventional and holistic – it is for general health information only.
The Shared Journey Fertility Program™ is an education resource . This not to be used as a substitute for medical advice, diagnosis or treatment of any health condition or problem. Participants should not rely on information provided for their own health problems. Any questions regarding your own health should be addressed to your own physician or other health care provider.

---
SW Portland Location: 1820 SW Vermont St. Suite F Portland, OR 97219
TEL:
Laura McCorkle, LMT (503) 201 8333
Powered by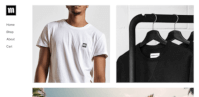 Create your own unique website with customizable templates.