Womb Steams for Self Care Rituals and Ceremony
All are
in a 24 oz. biodegradable cellulose bag and provide enough for 3 steams.
You'll receive instructions for use with your order.
Balance Womb Steam Blend

Organic herbs and roses charged with Carnelian and the Dark phase of the Moon.

This blend is to assist with bringing warmth and circulation to the womb and roses to honor.
​

​

---

Honor Womb Steam Blend

Womb Steams are a beautiful Ceremony to give yourself and this is the intention behind this Blend

This Organic blend of herbs and roses was energetically charged with a Chrysocolla stone under the Virgo Full Moon on 2.22.

---

Ripe Womb Steam Blend
This blend was charged under the Full Moon and with a large Selenite Crystal to energetically aid and support conception.

Contains carefully selected organic herbs and flowers.

---
Powered by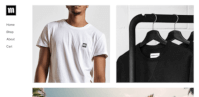 Create your own unique website with customizable templates.